[title size="1″ content_align="left" style_type="single" sep_color="" class="" id=""]Workers' Compensation Solutions[/title][two_third last="no" spacing="yes" background_color="" background_image="" background_repeat="no-repeat" background_position="left top" border_size="0px" border_color="" border_style="" padding="" class="" id=""][fusion_text]
Having trouble getting affordable workers' comp?
With one of the largest nationwide networks of affiliates and underwriters, our workers' compensation insurance solutions are competitive in value, and unmatched in service.   We make it easy and affordable to get the coverage you need and your employees deserve.
Lower Expenses
Our network allows clients to take advantage of savings, which are usually only available to those who qualify for larger group rates.  Additionally, our unique pay-as-you-go program enables clients to spread payments out over a calendar year and avoid a large down payment.
No large installment or down payment
No annual audits
Keep more money in your pocket to invest in your business
Less Risk
Too often business owners underestimate the risk of on-the-job injuries. According to the most recent data from the U.S. Bureau of Labor Statistics, in 2012, 1,153,980 injuries were reported that required time off.   Those workers took an average of nine days off to recover.  We provide safety programs to give peace of mind and help avoid incidents before they occur which allows our clients to save money on premiums and promote a safe workplace.   Within the first 30 days of enrollment, ELN can facilitate a loss control survey that will help you understand how to identify any potential issues.
[button link="https://employeeleasingnetwork.com/contact/" color="default" size="" type="" shape="" target="_self" title="" gradient_colors="|" gradient_hover_colors="|" accent_color="" accent_hover_color="" bevel_color="" border_width="1px" shadow="" icon="" icon_divider="yes" icon_position="left" modal="" animation_type="0″ animation_direction="down" animation_speed="0.1″ alignment="left" class="" id=""]Contact Us[/button][/fusion_text][/two_third][one_third last="yes" spacing="yes" background_color="" background_image="" background_repeat="no-repeat" background_position="left top" border_size="0px" border_color="" border_style="" padding="" class="" id=""][fusion_text]
Employee Leasing is Smart Business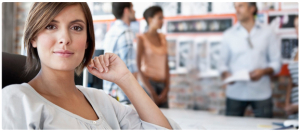 [/fusion_text][fusion_text]Leave payroll, insurance and other HR functions to the experts.[/fusion_text][checklist icon="fa-caret-right" iconcolor="" circle="yes" circlecolor="" size="small" class="" id=""][li_item icon="fa-play"]Workers Compensation Insurance[/li_item][li_item icon="fa-play"]Payroll Services & Solutions[/li_item][li_item icon="fa-play"]HR Solutions & Management[/li_item][li_item icon="fa-play"]Big Company Benefits[/li_item][li_item icon="fa-play"]Commercial Insurances[/li_item][/checklist][/one_third]