[title size="1″ content_align="left" style_type="single" sep_color="" class="" id=""]Complete Payroll Services[/title][two_third last="no" spacing="yes" background_color="" background_image="" background_repeat="no-repeat" background_position="left top" border_size="0px" border_color="" border_style="" padding="" class="" id=""][fusion_text]
Save time and money with accurate payroll services.
Our experienced and proven payroll services free you from daunting labor, costly and embarrassing errors, tax risks, and compliance challenges.  Complete payroll solutions allows you to have more time to focus on clients and new revenue centers.
Payroll Tax Compliance
Payroll can be burdensome and risky. We eliminate your risk by collecting and paying taxes, while ensuring state and federal tax compliance.
Complex Payrolls
Delegate responsibility for complex payrolls.  We can facilitate multi-state payrolls, job costing, certified payrolls, multiple pay rates, department allocations, holiday pay and overtime.
Wage Garnishments
Managing garnishments can be a labor-intensive process that represents the potential for awkward moments between manager and employee. Our payroll solutions relieve the company of this burden, while ensuring that appropriate garnishments are collected and paid, and reporting is completed.
Per Diems/
Non-Taxable

Reimbursements

We make it easy for you to make special pay arrangements, as needed.  Additionally, employees can enjoy speedy and accurate processing of reimbursements and per diems.

[button link="https://employeeleasingnetwork.com/contact/" color="default" size="" type="" shape="" target="_self" title="" gradient_colors="|" gradient_hover_colors="|" accent_color="" accent_hover_color="" bevel_color="" border_width="1px" shadow="" icon="" icon_divider="yes" icon_position="left" modal="" animation_type="0″ animation_direction="down" animation_speed="0.1″ alignment="left" class="" id=""]Contact Us[/button][/fusion_text][/two_third][one_third last="yes" spacing="yes" background_color="" background_image="" background_repeat="no-repeat" background_position="left top" border_size="0px" border_color="" border_style="" padding="" class="" id=""][fusion_text]
Employee Leasing is Smart Business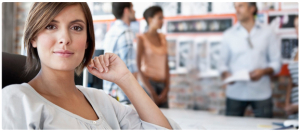 [/fusion_text][fusion_text]Leave payroll, insurance and other HR functions to the experts.[/fusion_text][checklist icon="fa-caret-right" iconcolor="" circle="yes" circlecolor="" size="small" class="" id=""][li_item icon="fa-play"]Workers Compensation Insurance[/li_item][li_item icon="fa-play"]Payroll Services & Solutions[/li_item][li_item icon="fa-play"]HR Solutions & Management[/li_item][li_item icon="fa-play"]Big Company Benefits[/li_item][li_item icon="fa-play"]Commercial Insurances[/li_item][/checklist][/one_third]