[title size="1″ content_align="left" style_type="single" sep_color="" class="" id=""]Outsourcing Your HR Tasks[/title][two_third last="no" spacing="yes" background_color="" background_image="" background_repeat="no-repeat" background_position="left top" border_size="0px" border_color="" border_style="solid" padding="0px" class="" id=""][fusion_text]
Outsource the arduous task with Employee Leasing
As a business owner its detrimental to be immersed in the day-to-day HR functions of your business.  A resourceful business owner knows the importance of delegating and leveraging the expertise of others.
Thousands of companies outsource their HR functions to us. Through the process, they discover that working with ELN gives them instant access to big company benefits, resources and expertise that are usually only available to large companies.
We aim to reduce your workload, improve HR, and lower your costs.  In-house HR administration costs an average of 8.5 percent of your gross payroll. With ELN's HR outsourcing services, you will spend about 50 percent less, and have experts doing the work for you.
The cost of neglecting growth opportunity and existing clients is far greater than the cost of outsourcing HR functions with Employee Leasing.  Sales drive business.  Your job is to lead; to create opportunity and to secure what you've worked hard for.  Leave the HR tasks to the experts.
Employee Leasing is smart business.  Getting started is easy.
[button link="https://employeeleasingnetwork.com/employee-leasing-quotes/" color="default" size="" type="" shape="" target="_self" title="" gradient_colors="|" gradient_hover_colors="|" accent_color="" accent_hover_color="" bevel_color="" border_width="1px" shadow="" icon="" icon_divider="yes" icon_position="left" modal="" animation_type="0″ animation_direction="down" animation_speed="0.1″ alignment="left" class="" id=""]Get a quote[/button][/fusion_text][/two_third][one_third last="yes" spacing="yes" background_color="" background_image="" background_repeat="no-repeat" background_position="left top" border_size="" border_color="#e5e5e5″ border_style="solid" padding="" class="" id=""][fusion_text]
Employee Leasing is Smart Business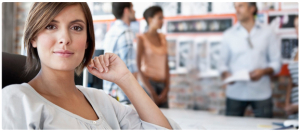 [/fusion_text][fusion_text]Leave payroll, insurance and other HR functions to the experts.[/fusion_text][checklist icon="fa-caret-right" iconcolor="" circle="yes" circlecolor="" size="small" class="" id=""][li_item icon="fa-play"]Workers Compensation Insurance[/li_item][li_item icon="fa-play"]Payroll Services & Solutions[/li_item][li_item icon="fa-play"]HR Solutions & Management[/li_item][li_item icon="fa-play"]Big Company Benefits[/li_item][li_item icon="fa-play"]Commercial Insurances[/li_item][/checklist][/one_third]